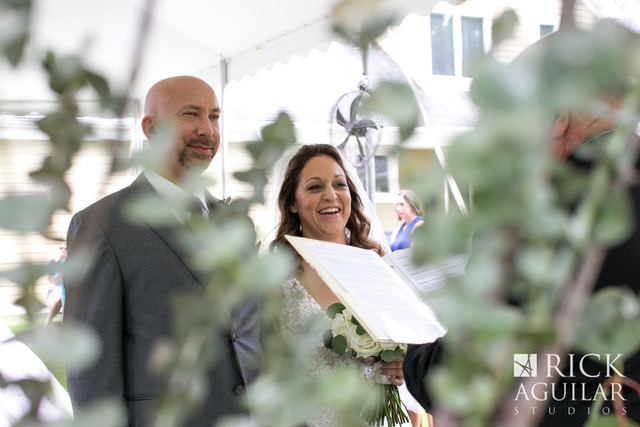 It's no surprise that COVID-19 has caused us all to re-evaluate how we celebrate life's greatest moments. Celebrations may look a bit different these days, with more and more couples choosing a Microwedding or Minimony, but that doesn't mean that they are any less meaningful! Exchanging vows with your chosen 'person' is one incredibly special moment, no matter the circumstances. That's exactly why want to be a part of it!
In light of the uncertain times, many couples have chosen to hold a Microwedding, Minimony, or Elopement to celebrate their union. (Check out our previous post to learn more about each of these options and which may be the best option for you!)
To better support our clients' needs and their modified wedding celebrations, we took the downtime to re-evaluate our offerings and created some NEW options (yay!) to serve our clients better, now and into the future.
We have always offered A La Carte floral options as a supplement to our Full-Service Decor. Now, we've created an A La Carte line that caters specifically to your Microwedding and/or Minimony! These new collections are specially curated for intimate celebrations. With current styles and trends in mind, we are prioritizing easy ordering, contactless delivery, and new customizable options – all available on our retail website!
We're excited to unveil our refreshed A La Carte Wedding Catalog! This new line is especially perfect for those couples who are planning their Microwedding, Minimony, or Elopement.
So… how does it all work?
1. Choose Your Items
Go to our website, ashaddflorist.com, and click the "Weddings and Event" tab. From there, you'll see photos of the different options available, including a variety of items to hold and wear, as well as centerpieces and accent arrangements.
2. Choose Your Color Scheme
Each item pictured is designed in a soft and romantic color palette. However, that's not all we're offering! Every A La Carte floral item will include an option between three different color palettes: Crisp and White, Dark and Moody, and Soft and Romantic. These images are to give you an idea of the types of hues you'll see, but keep in mind that the flowers will include the best available seasonal, premium blooms chosen by our designers. In addition, foliage choices are seasonal and will complement your chosen color scheme and design.
Just add your desired items in their chosen color palettes to your cart, then check out!
3. Finalize the Delivery Details
A La Carte orders are available for pick up at our Pilsen design studio or for contactless delivery. If you're ordering our Microwedding Bundle, then your Chicago/Local delivery is included! If you're ordering A La Carte, then you'll be subject to a delivery fee of either $14 or $16, depending on your zip code. Just follow the checkout process and enter your delivery details, or ideal pickup time, when prompted!
4. Celebrate!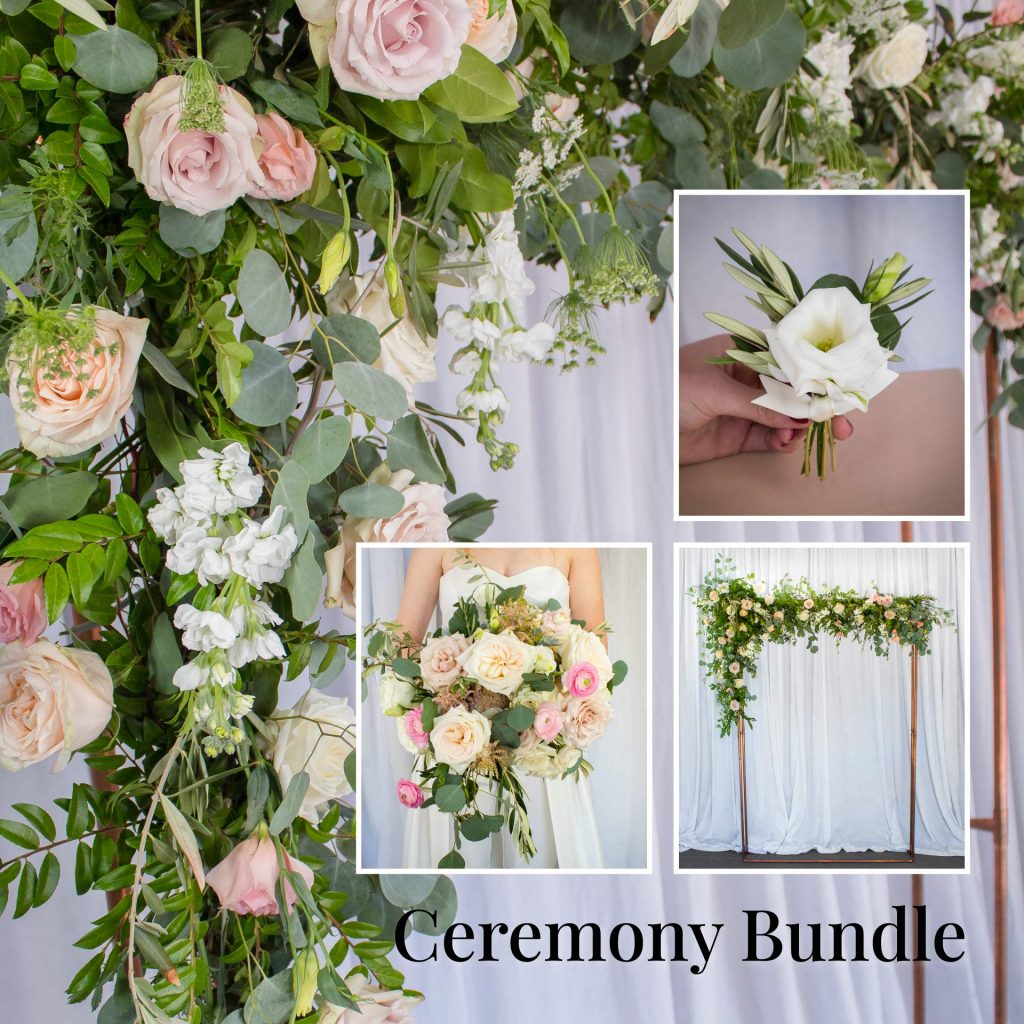 If you are in need of a ceremony structure for your Minimony, start with our "Classic Minimony Package." This Microwedding collection includes 1 Focal Bouquet, 1 Boutonniere, and 1 Ceremony Arch. The Bundle also includes delivery and setup fees. The setup fees allow 2 of our crew members to set up and design the arch within a two-hour window. Last, but not least, complete your decor bundle with our A La Carte options! Add additional bouquets, corsages, boutonnieres, flower crowns, or centerpieces to build your fully-customized floral and decor package! (Setup is ONLY included with the Classic Minimony Package)
Once you've added items to your cart and have chosen the delivery details, next follow the prompts through our checkout process. After your order is confirmed, then one of our Event Stylists will be in touch!
Still Looking for More?
Does your upcoming wedding or celebration require more personalized considerations? Are you looking for day-of styling and coordination? No need to stress because we are still offering full-service wedding/event packages! Start by sharing details about your event on our client intake form HERE. Then, one of our Stylists will follow up with you to begin designing the wedding you've been dreaming of! (Custom floral decor starts with a minimum investment of $3,000*)*