---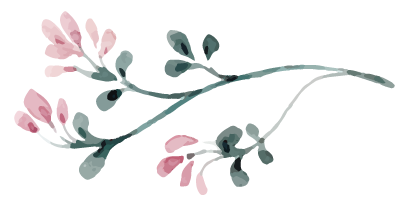 ---
---
What can I say? Veronica and her team made our wedding dreams come true!! Before finding Veronica, I met with five other florists who all told me what I needed versus listening to what I wanted. They all also laughed at my budget. Veronica was the opposite! From our very first call, I knew Veronica would be doing the floral for our wedding. She listened, she embraced my vision as a fan of few flowers, she had things ready to show me when I asked for her input and she pushed me in a positive way to stay within my budget versus persuading me to add more and more along the way and exceeding my budget. In addition, she was always lovely, fun and spirited and was always super communicative! The night of the wedding, we were more blown away than I thought possible. She brought our dreams to life and did so well beyond our expectations. She was there to make sure everything was flawless, and it brought me comfort to see her smiling face as pictures began. If you're looking for a floral team that is present, creative, and respects your vision no matter what it may be, Veronica and her team are who you should

Lindsey P.
---
---
When I first met with Daniel from Ashland Addison Florist, xe conveyed xeir vision to me on creating a very colorful ensemble of flowers and décor for my wedding. Rather than have black and white and or muted tones, I requested vibrant colors of reds, oranges, and yellows to make the day feel happy. Using my favorite flower—gerbera daisies—as the base, Daniel created floral designs for three rooms within the event space including a floral structure or chuppah to stand under for the ceremony, different focal points around the DJ, bars, and mirrors, as well as a long runner of flowers that spanned the entire length of our food stations. In addition, Daniel added a turquoise blue runner for the isle, found blue lounge furniture and gold-colored bookshelves to accent the space with candles, and strategically placed lights in various positions to add more warm color tones. However, what I will remember most is the beautiful bouquet of flowers xe designed for me—a combination of orange, peach, red, pink, and yellow flowers that made me feel beautiful and magical on my wedding day. During our walk through of the venue seven days before the wedding, my husband and I decided we wanted to add a bit more to the space. I immediately called Daniel, threw xim this last-minute curveball, and asked if this was possible. Rather than shy away from challenge, Daniel tackled it head on and exceeded our expectations in every way. Family and friends who attended the wedding came up to us and said, "I love flowers and yours were some of the most beautiful I have ever seen." In addition, the lead representative from the venue and caterer said, "I have never seen this space look so beautiful!" I could not agree more and that is a sole testament to the work of Daniel and crew from Ashland Addison Florist.

Cassie K.
---
---
Highly recommend Ashland Addison Floral and Event Decor! We just got married in October 22nd and are still dreaming of our fairytale wedding! We worked with Veronica who is absolutely spectacular. She worked with us and made sure our vision truly came to life. We had so many last minute changes and she was so kind and patient throughout the process. Highly recommend!

Susannah F.
---
---
Thank you Veronica for making our wedding floral a dream! I knew that I wanted to go with a greenery and white kind of look, but I'm not familiar with the floral world and wasn't sure how to pull it off. I provided Veronica with some 'inspiration' pictures from Pinterest and boy did she deliver! Veronica has truly fantastic vision and creativity in her work. The guests at our 9/11/2021 wedding commented on the variety and elegance of our flowers at our wedding reception. Veronica decorated the room at the Chicago History Museum to really bring out the touches of elegance that the museum has. If you want something added or changed to your order, just send an email and she will make sure it happens! Thank you Veronica and Ashland Addison event team for making our wedding day floral gorgeous as could be!

Jillian K.
---