Get in Touch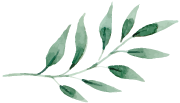 Please be advised, custom quotes for Full-Service weddings and events require a minimum investment of $3,000. For more details on our process, availability, and rates, please fill out the form below and one of our Stylists will be in touch with you within 2-3 business days. We can't wait to hear from you!
2021 Wedding Season Update:
We are quickly reaching capacity for 2021 weddings due to rescheduled events.
July 2021: Fully Booked
August 2021: Fully Booked
September 2021: Fully Booked
Interested in A La Carte Services?
CLICK HERE to order directly from our website for delivery or pick up in & around Chicago.
Feel free to contact us with questions, partnership proposals, media inquiries, or just to say "hi."
See What We're up To

@ashaddevents