Get in Touch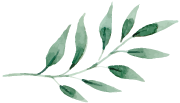 Please Be Advised:
Please be advised, custom quotes for Full-Service weddings and events require a minimum investment of $5,000. For more details on our availability and rates, please fill out the form below and one of our Stylists will be in touch with you.
Interested in A La Carte Services?
Does your wedding only require a few items such as bouquets or centerpieces? To better support our clients' needs and their modified wedding celebrations, our designers have created floral collections specially curated for non-traditional, intimate celebrations. CLICK HERE to order directly from our website for delivery or pick up in & around Chicago.

Due to the high volume of inquiries, please allow 2-3 weeks to schedule a phone consultation. We are not taking in-person meetings at this time. To ensure our Stylists have a clear understanding of the needs of your event, you will need to provide a venue location, inspiration photos of bouquets and tabletop decor, as well as a starting budget range.

After your consultation, you will receive a proposal within 3-4 weeks. We will place a 2-week hold on your event date while you review the proposal. After 2-weeks, we will release the date to the next available client.

Please note: Final payments made by check must be in the form of a Cashier's Check.
Feel free to contact us with questions, partnership proposals, media inquiries, or just to say "hi."
Click here to view our inquiry form in a new tab
See What We're up To

@ashaddevents