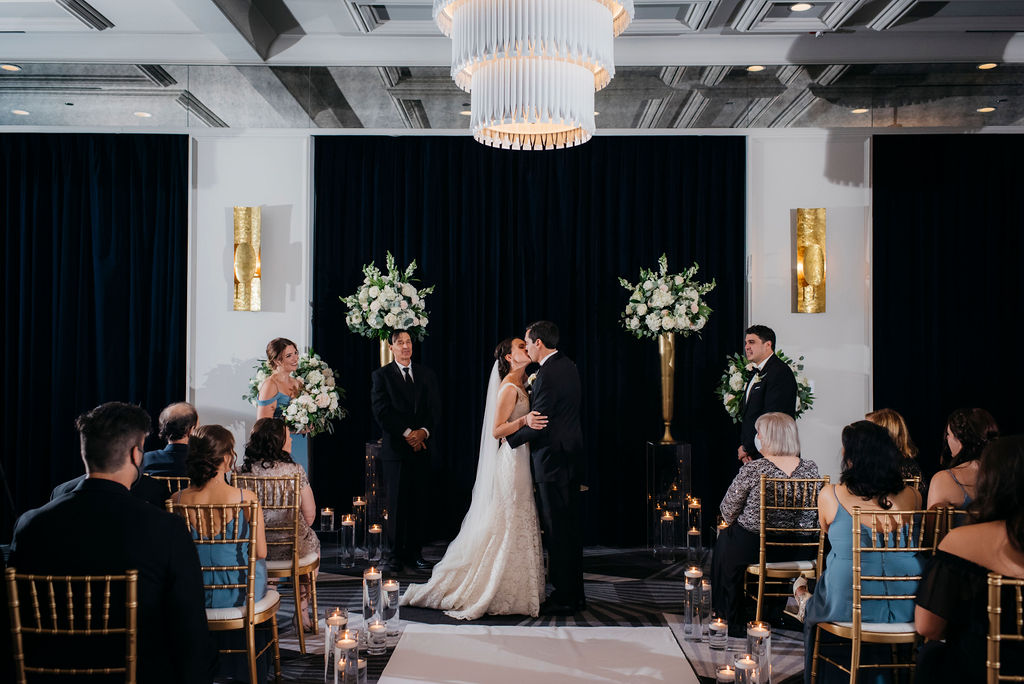 If you look back over the last few years, it's easy to see that the wedding and celebration landscape is changing. All of a sudden, the industry is bombarded with new terms like "microwedding," "minimony," "sequel wedding," and everything else in between. I've had many clients ask me as we're meeting to discuss ideas for floral and decor, "Well, what's traditional?". 
The honest answer is, "Nothing."
"The format of weddings used to be one and done, but the order of events has changed as weddings have evolved into fully personalized experiences…" Esther Lee writes in her article for theKnot.
After a dozen years in the wedding industry, I can say I've noticed the same move towards "full personalized experiences." Wedding planning no longer follows a set checklist of rules and "must-haves." With an entire spectrum of people of different ages, sexualities, identities, and cultures tying the knot, the wedding is an amalgamate of these elements blending together for a truly unique celebration.  
Of the many changes that Covid-19 has forced us to make this year, getting back to basics is undoubtedly one. We've been guiding couples through the process of modifying their wedding plans to adhere to local safety restrictions while still designing an event that showcases their personal flair and reflects their unique love. Some couples have decided that it's best for them to hold a Minimony with close friends and family with a Sequel wedding, post-pandemic. Alternatively, some couples have decided to ditch the massive celebration altogether and are holding a Microwedding with 25 guests or less.
So, what exactly is a Minimony, a Sequel Wedding, & a Microwedding, and which option is best for you?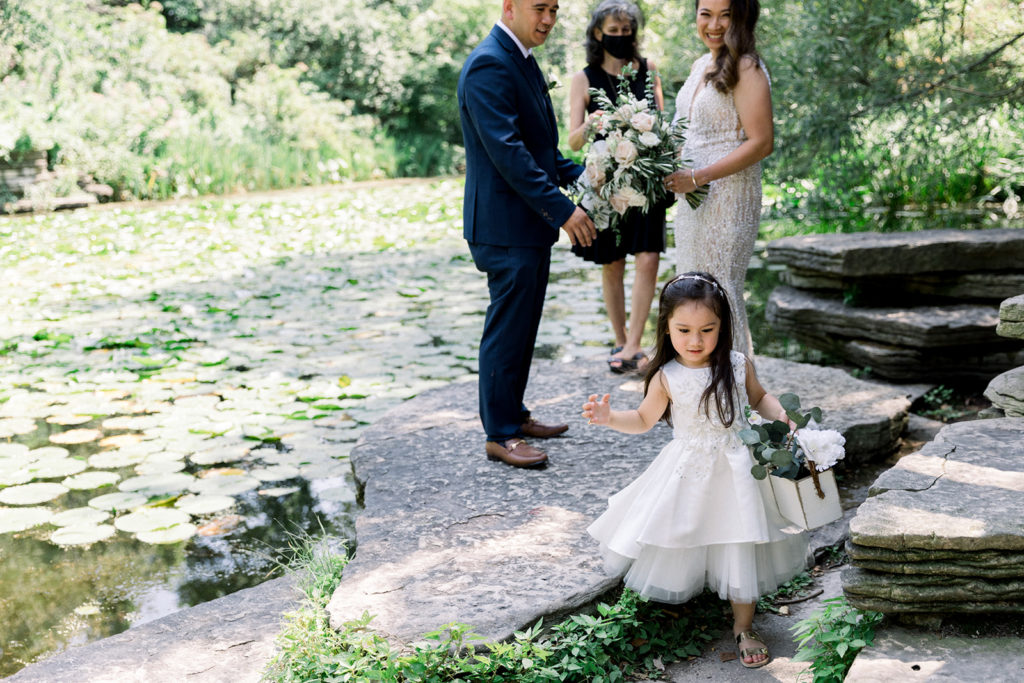 What is a Minimony?
Exactly as it sounds, a Minimony is simply a "mini-ceremony," shared between you and your absolute closest loved ones. A Minimony is an excellent option for couples who would like to keep their original wedding date, but are planning to throw the bigger, postponed celebration at a later date. "A minimony usually involves an officiant (in-person or virtual), a small group of loved ones, along with select vendors your larger wedding would include. Your minimony would include an experience [such as] handwritten vows, the first dance on your balcony, as well as snapshots of details culled from your larger wedding." 
Effectively, the Minimony is a celebration enjoyed primarily by the couple, with a larger reception to be enjoyed by other loved ones planned for a later date. 
Best Ways to Decorate for a Minimony:
Define the ceremony space with a dramatic structure like an arch or chuppah to draw guests' eyes to focus on you and your union. Dim the lights and exchange vows by candlelight for an intimate moment.
This leads us to…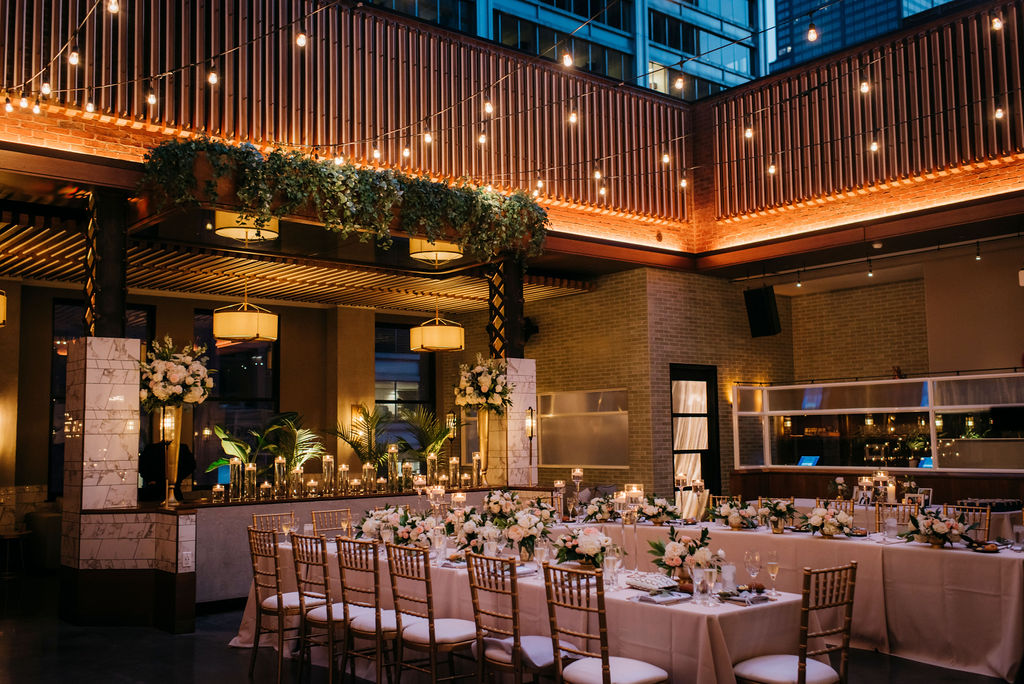 What is a Sequel Wedding?
The Sequel Wedding is planned following the Minimony, and represents the celebration that was originally planned prior to the pandemic. "…the coronavirus pandemic has prompted many to-be-weds to reconsider the order of their life events. There is no better time than now to create your own rules." 
A Sequel Wedding allows couples to bring their full wedding vision to life after their Minimony, and to celebrate with all of the special people in their lives when conditions allow them to do so. Read more about Sequel Weddings here.
Best Ways to Decorate for a Sequel Wedding:
Post-pandemic, everyone will be ready to party! Dial-up the decor by choosing a bold color palette and don't be afraid to mix textures like reflective metallics with matte velvet linens. Add a pattern light wash to the dance floor so guests are encouraged to dance the night away!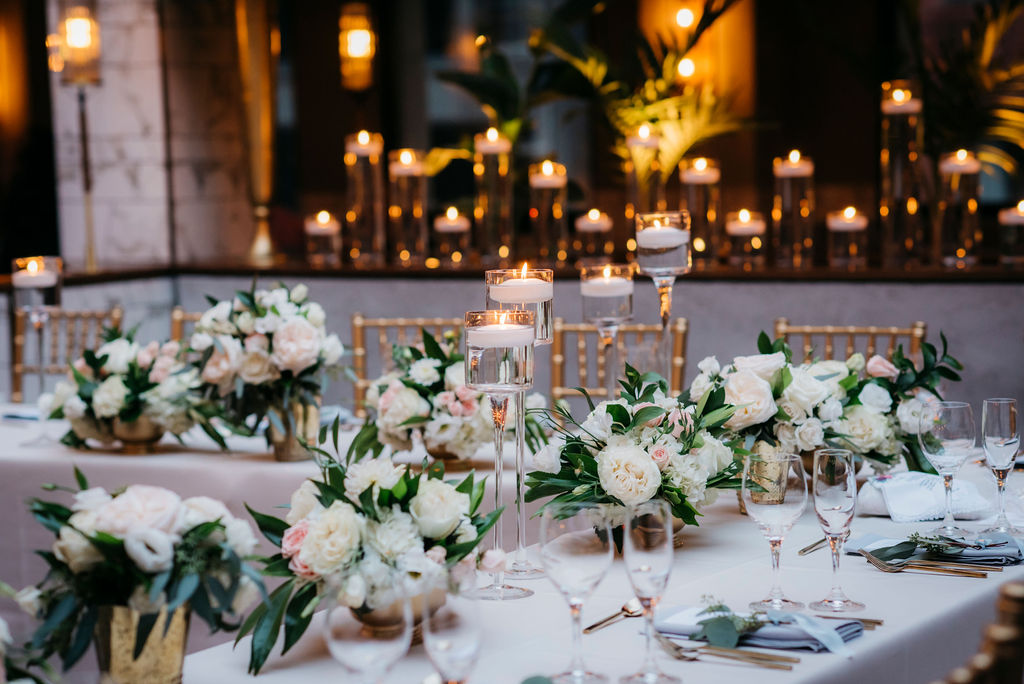 What is a Microwedding?
A Micro Wedding is a hybrid between a Minimony and a "traditional wedding." Think of the large, grand wedding celebration, sized down to 50 guests. "More is not always necessarily more," says renowned event planner Stefanie Cove. "A microwedding is for the couple who wants to really focus and spend the majority of their budget on the smaller details, whereas it might be difficult to replicate the same experience for, say, 200 guests." 
A Microwedding gives couples the opportunity to splurge on fine details, like top-shelf bar, premium floral varieties, or upgraded linen and flatware. "With a guest list of 35 of your nearest and dearest, a tropical destination weekend wedding, a designer wedding dress, or a decadent brunch at a five-star restaurant becomes much more feasible." 
Best Ways to Decorate for a Microwedding:
Champagne dreams? Bring them to reality by indulging in special details like adding a textured linen to guest tables, double up on the floral varieties in the centerpiece, or carry the DRAMATIC cascade bouquet you've always wanted! This is the opportunity to splurge on those items that mean the most to you!
To better support the needs of our clients and their modified wedding celebrations, we took the downtime to re-evaluate our offerings and created some NEW options (yay!) to serve our clients better now and into the future. 
Stay tuned for details on our expanded A La Carte catalog that prioritizes easy ordering, contactless delivery, and new customizable options – all available on our retail website! It'll be your Microwedding one-stop shop to make your wedding as special as you could have dreamed.
Looking for a full-service wedding? Get in touch!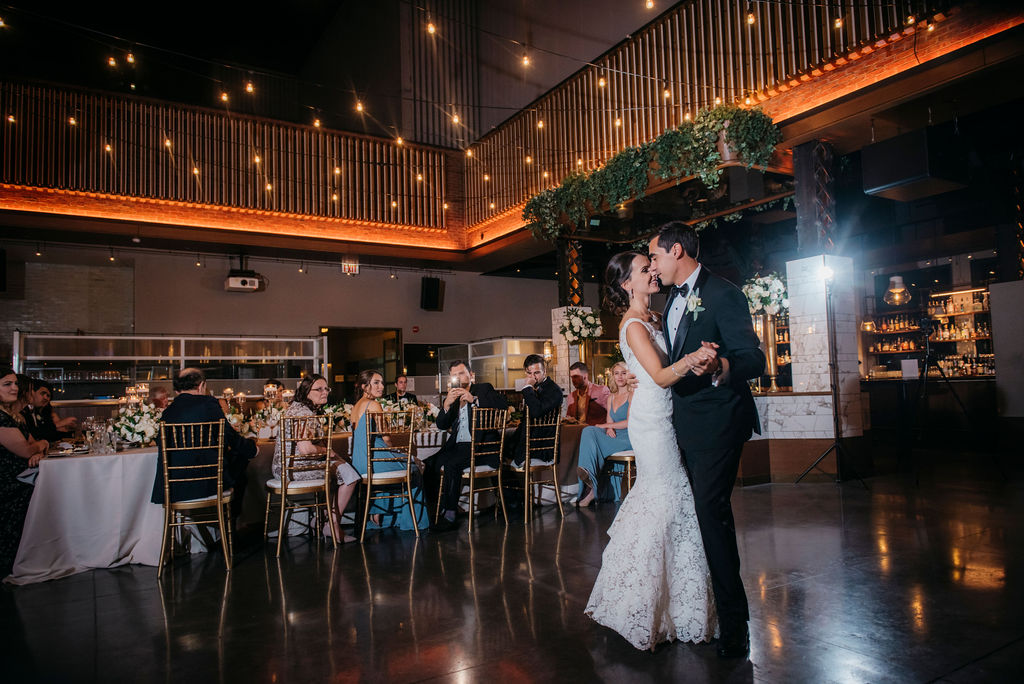 Inspired by theKnot article "What Is a Minimony Compared to a Microwedding? Here's Why It Might Be Best for You"