Here is a throwback to a few of the most notorious brides and bouquets of all time.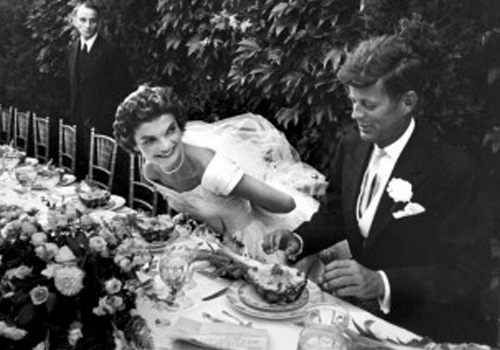 On September 12, 1953, Jacqueline Bouvier married Senator John F Kennedy at St Mary's Church in Newport, Rhode Island. Jacqueline carried an elegant bouquet of white and pink gardenias with white orchids and trailing Stephanotis. For her professional wedding photos, the new Mrs. Jacqueline Kennedy traded in her large bouquet for a smaller arrangement of Lily of the Valley, Stephanotis and Orchids.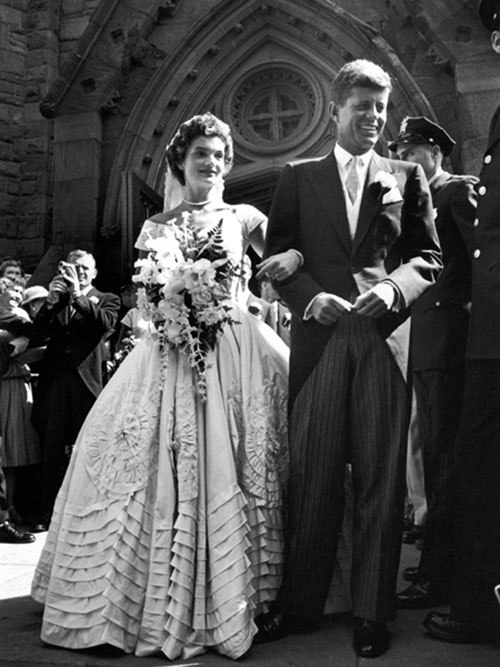 Grace Kelly left Hollywood behind to be the new princess of Monaco, when she married Prince Rainier III of Monaco, in 1956. The starlet's dress was a gift, custom designed by MGM studios. Grace carried a modest bouquet of Lily of the Valley.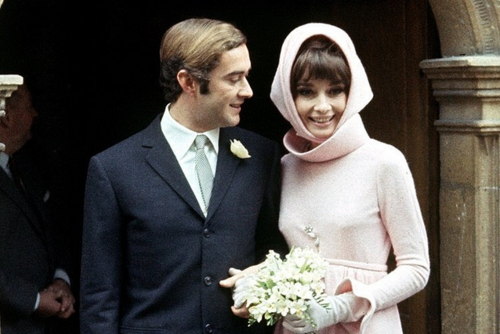 For Audrey Hepburn's 2nd marriage to Andrea Dotti in 1969, in Morges, Switzerland, she went with a modern look of a pink wool baby doll dress and a matching head scarf. The dress and scarf were designed by Hepburn's close friend, fashion designer Hubert de Givenchy. Her bouquet was a small arrangement of Freesia. The head scarf would become a popular fad in the 1960s and the classic veil would take a backseat to dramatic hats, scarfs and hair pieces for the next few decades among celebrity weddings.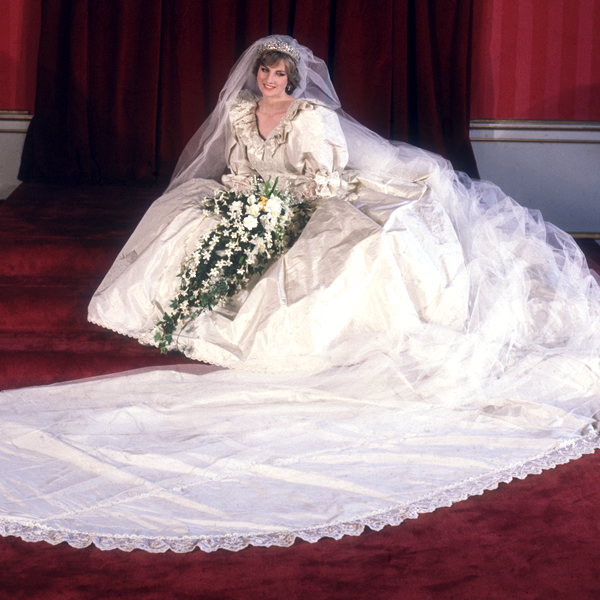 On July 29th in 1981, the whole world watched as Diana Spencer married Prince Charles of Wales, in London at St Paul's Cathedral. The soon to be Princess Diana carried an extravagant bouquet measuring 42 inches long and 15 inches wide. The bouquet was comprised of Stephanotis, Freesia, Orchids, Lily of the Valley, Earl Mountain Roses, Ivy, Tradescantia, Myrtle and Veronica. To match the dramatic bouquet, the train of her dress was 25 ft long.
Trend Alert! precious white wild flowers such as Lily of the Valley and Freesia
If you are feeling inspired by these iconic bouquets and would like to find out how to recreate it for your own wedding, contact us to schedule a consultation with one of our talented wedding specialists.
Written by: Anna Waskowski